Cohn restaurants is building a restaurant and brewery in La Mesa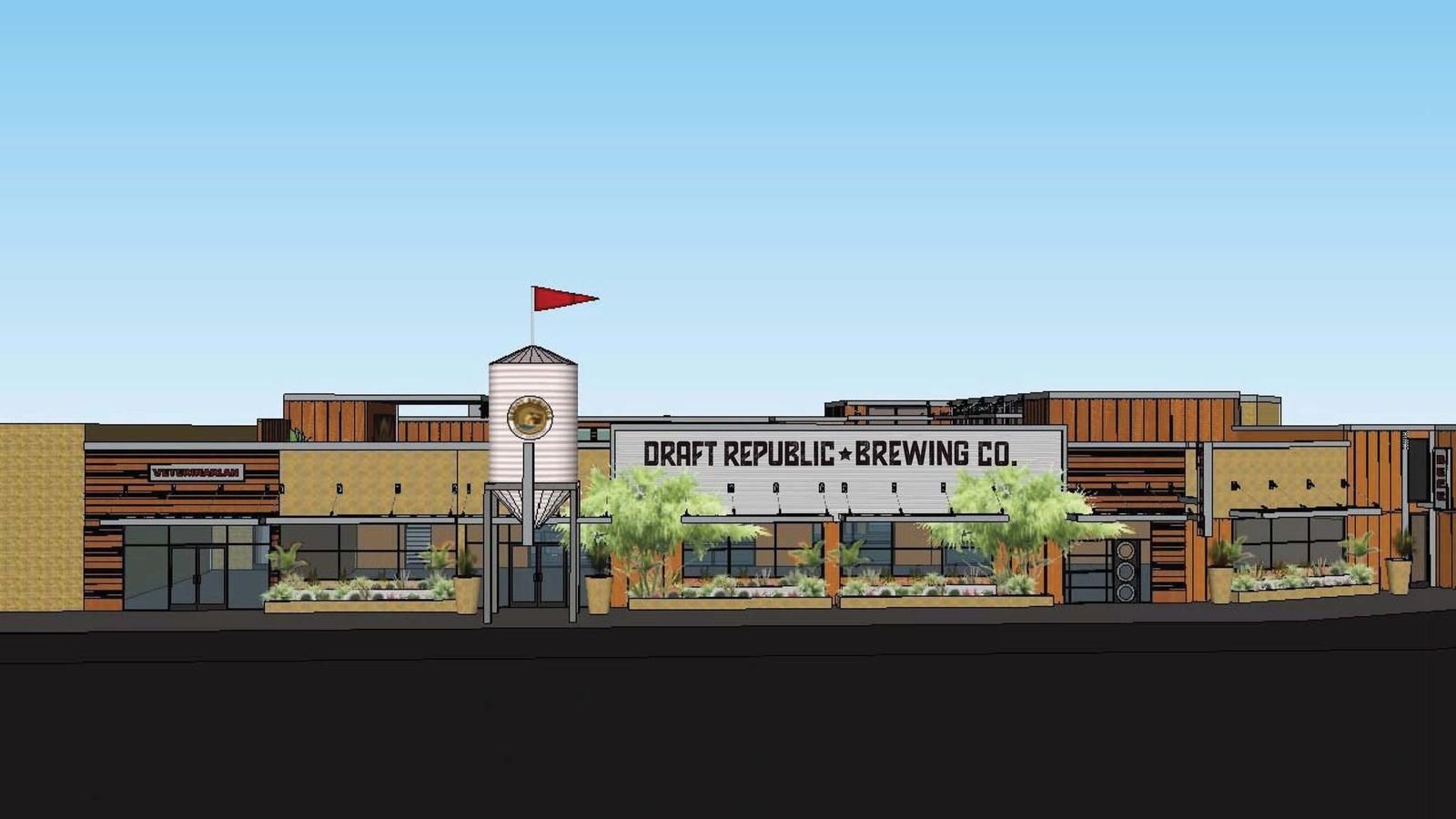 The Cohn Restaurant Group has taken over the former Depot Springs project in La Mesa and plans to build an expansive restaurant and brewery. (Courtesy/Cohn Restaurant Group)


After an 18-year hiatus, the Cohn Restaurant Group is hopping back into the craft beer production industry with a 25,000 square-foot restaurant, brewery and event space on a recently acquired two acre parcel in La Mesa.
Draft Republic Brewing Co., as the venue will be called, is replacing the overly ambitious Depot Springs project, which collapsed earlier this year following money troubles. Developer Aaron Dean, who had been working on the project for years, was forced to put the property and its pricey beer equipment up for sale.
Enter David Cohn, co-founder of the Cohn restaurant collective, who swooped in with a $1.8 million bid and a tempered-but-still-big vision for the large property at 9160 Fletcher Parkway. He expects to spend at least another $2 million on improvements before the brewery opens in the fall of 2019.
"We felt the (Depot Springs) project was too complicated and had too many moving parts," Cohn said. The original plan for a distillery and outdoor music venue has been scrapped, for instance. "We decided to simplify the concept and create a great neighborhood brewery and restaurant."
When it opens, Draft Republic Brewing will feature a 15-barrel brewing system for producing a variety of styles to be served on the property, as well as at the hospitality group's 24 other San Diego eateries, among them Coasterra, Island Prime and the Bo-beau concepts. Plus, the restaurant will also feature a number of guest taps. But great quality American fusion food — meaning elevated sandwiches, salads and burgers at moderate price points — should still be the main draw.
"The emphasis is more on the restaurant than the brewery," Cohn said. "We're taking both seriously, but we want to make sure it's a restaurant first so people come back for that reason."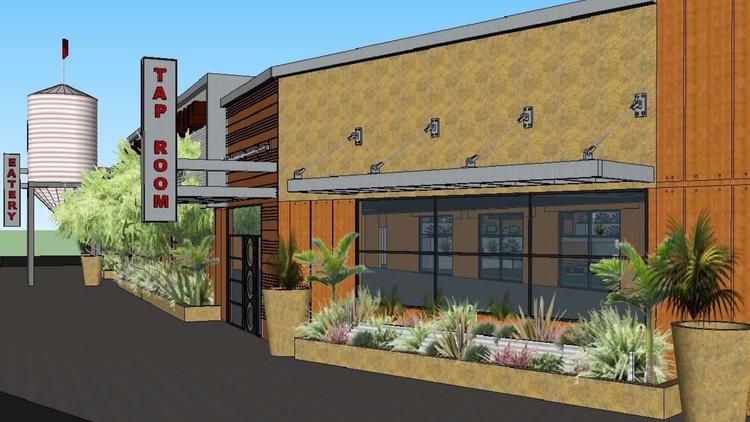 The two-acre property will feature a 25,000 square-foot restaurant, brewery and event space. (Courtesy/Cohn Restaurant Group)
The dog- and kid-friendly venue will also take the standard tap room accouterments to the next level. Cohn plans to one-up the expected pairings of ale and bocce ball with a more activity-rich beer garden featuring a high-end, $500,000 18-hole miniature golf course, kids' play area and plenty of shade.
He wants patrons to move seamlessly between the 12,000 square-foot interior and the 13,000 square-foot exterior, so he will seek to blend the two spaces, taking inspiration from Mike Rosen's The Crack Shack. And he also envisions the venue hosting everything from soccer team banquets to weddings.
If there's a drawback, it's this: Cohn's craft brewery will debut during a period of industry saturation and upheaval, with the latter evidenced by the recent closings of ChuckAlek Independent Brewers, Oceanside Ale Works and Fallbrook Brewing.
And, as of August 2017, San Diego County had 150 craft breweries, or more than any other metro in the nation, according to a report compiled by CSU San Marcos, the San Diego Brewers Guild and the San Diego North Economic Development Council.
"I think there is a concern," Cohn said of entering the market possibly past its peak. But his idea is a little bit more humble than that of the upstart breweries looking for national acclaim and broad distribution. "We're really looking to sell as much (beer) as we can on property."
That equates to a totally in-house strategy with no delusions of grandeur, at least in terms of recognition outside the San Diego region. Still, Cohn thinks he has a pretty compelling pitch to attract his head brewer. It goes something like this: Just make the best beers you can (on a first-class brewing system) — oh, and by the way, we have enough money in the bank so that you won't have worry about us going under.
"That's not always the case with a lot of startups," he said.
And it's not as if Cohn is new to the beer scene. Sure, it's been awhile since the 2000 shuttering of his Gaslamp brewpub, Hang Ten Brewing, but his then-brewmaster, Paul Segura, went on to become the master brewer for Karl Strauss.
Beer chops or not, Cohn also sees promise in the La Mesa region, citing the 150,000 residents within a three-mile radius of his future restaurant. And the neighborhood, which he describes as transitioning from older families to younger ones, is increasingly familiar to the Cohn Restaurant Group, as it also has Coin Haus and Bo-beau in the area.
Plus, the restaurateur has shown an increasing predilection for envelop-pushing ventures, as evidenced by the group's Libertad Tacos a la Brasa in Hillcrest, believed to be the only eatery of its kind in San Diego to give 100 percent of its proceeds to charity.
Draft Republic Brewing, then, is just par for the (mini golf) course.